Staff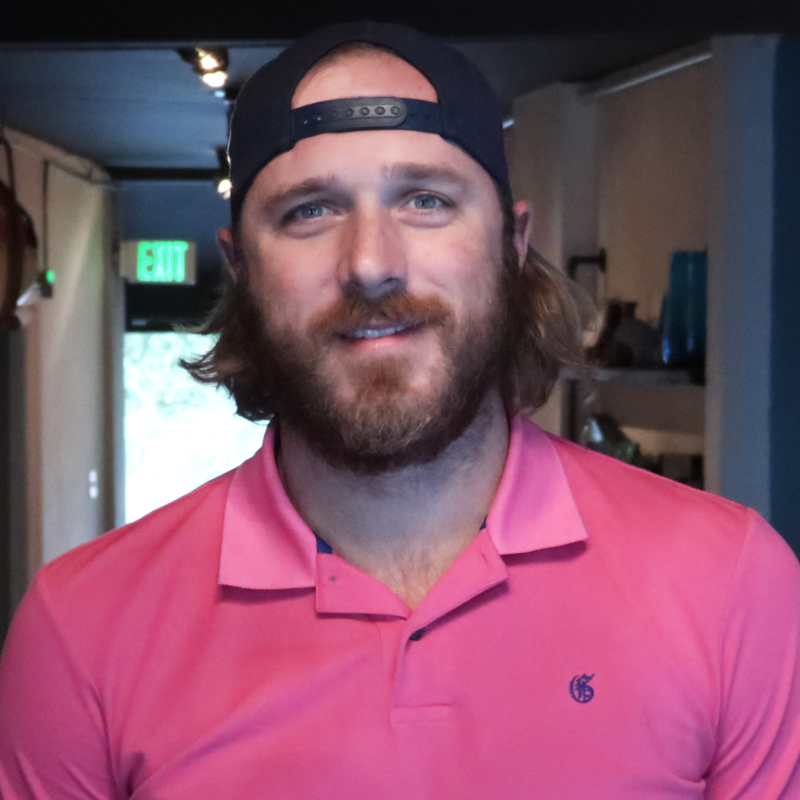 SEAN GAISER
Founder
When Sean founded GIGS in 2006, he was the sole teacher. Since then, he is proud to have assembled a staff of wonderful and creative individuals. In 2008, Sean joined the faculties of Mater Dei and Georgetown Prep, and has run their music program and recording studio (respectively) ever since. You can find Sean at GIGS every day, teaching classes in the Workshop and booking and producing Courtyard shows.
www.seangaiser.com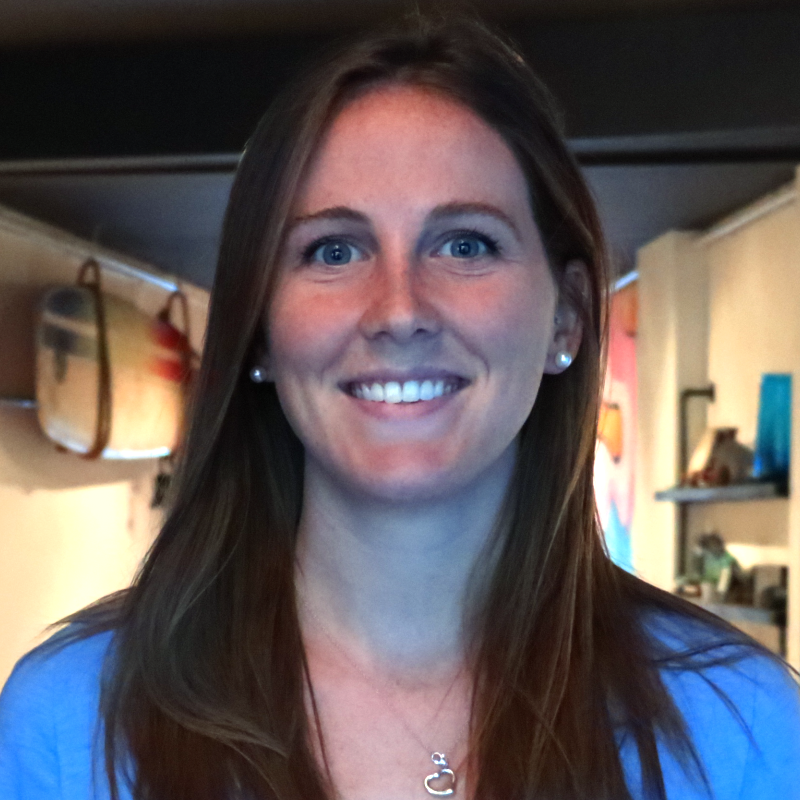 OLIVIA BELL
Studio Manager
Olivia's passion for live music and event production led her to GIGS in 2015 after graduating from American University. She is responsible for managing all of GIGS' day to day operations - from scheduling lessons in the Academy & Workshop, to co-producing large-scale galas and festivals. Olivia is proud to know every single name & face in the GIGS community!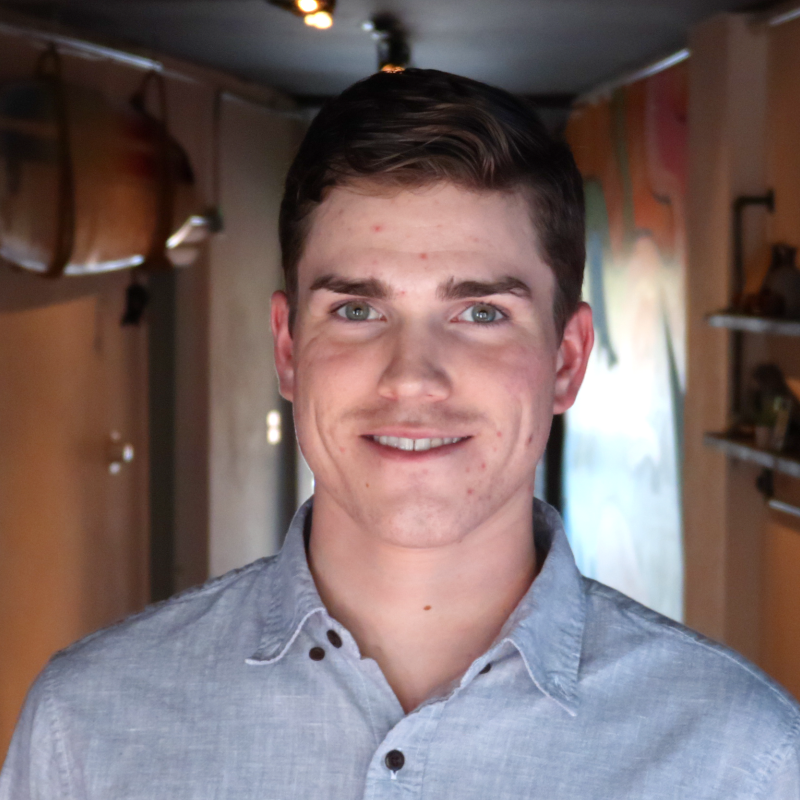 JAMES AMBACH
Teacher
James teaches guitar, piano, and ukulele at GIGS. He recently played in multiple bands while attending the University of California Santa Barbara, where he graduated with a degree in Ecology and Evolution. He is currently enrolled in an online professional certificate program in guitar and general music studies from Berklee College of Music to be completed in late 2019.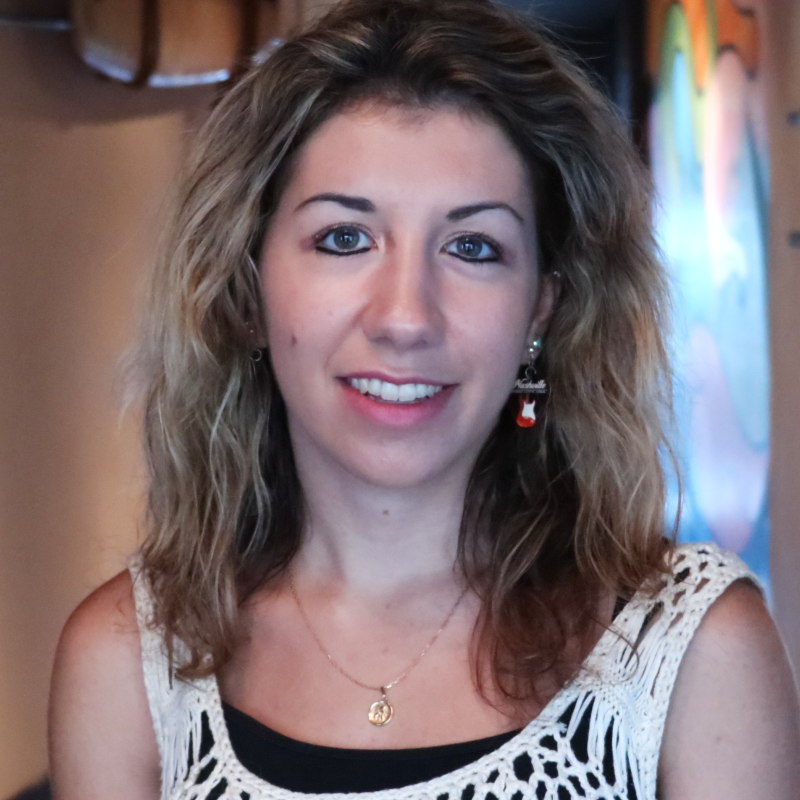 ALEXIA CHRISTIAN
Teacher
Alexia Christian is a classically trained vocalist who has been singing, playing guitar, and writing original music since she was a kid. She has released two original albums, Shadows Turn to Reality and Nothin' 2 Lose, and is the lead singer/rhythm guitarist in the Gintonics band. Alexia is a substitute teacher in the Montgomery County Public School Music Education Department.
PATRICK JONES
Teacher
Originally from Baltimore, MD, Patrick began playing the violin at age 5 and had moved on to the guitar by age 13. He has played in folk, rock, and country groups and performed solo sets since moving to DC in 2011. Along with guitar, Patrick plays bass, piano, and lap steel guitar.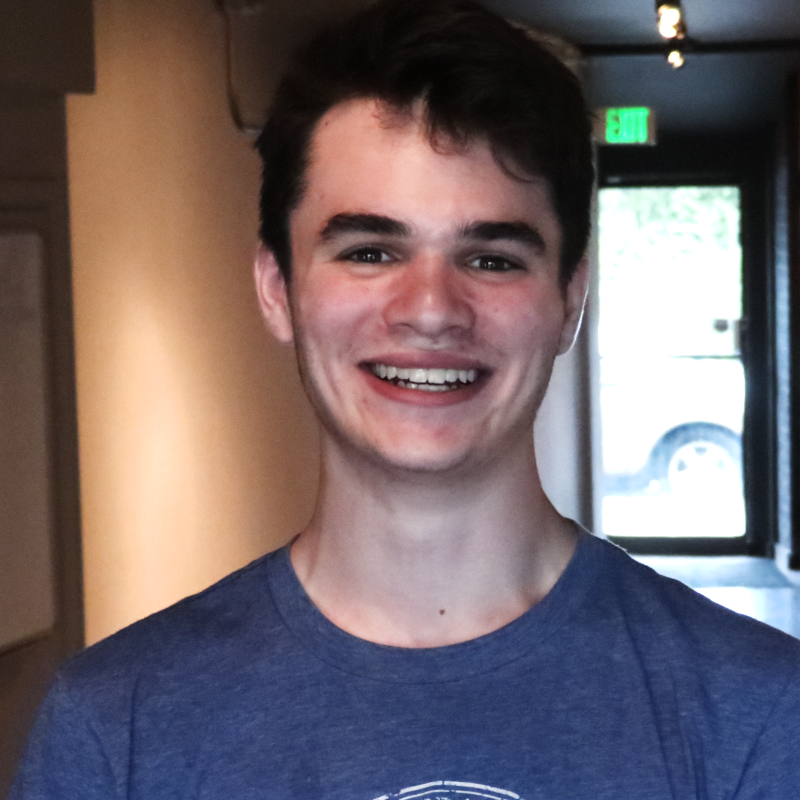 BEN MORAN
Teacher
Ben Moran started taking guitar lessons at GIGS in 2008, and has been here ever since! After working diligently in the studio here at GIGS, Ben produced a full length album in 2015. That very same year, he joined the GIGS staff and is now teaching lessons. Since then, he's recorded 5 original albums at his home studio. Ben also participates in Bethesda Chevy Chase Highschool's Jazz Band and Chamber Chorus, both of which are audition-only. He is a Bernard Ebb Songwriting Awards semi-finalist.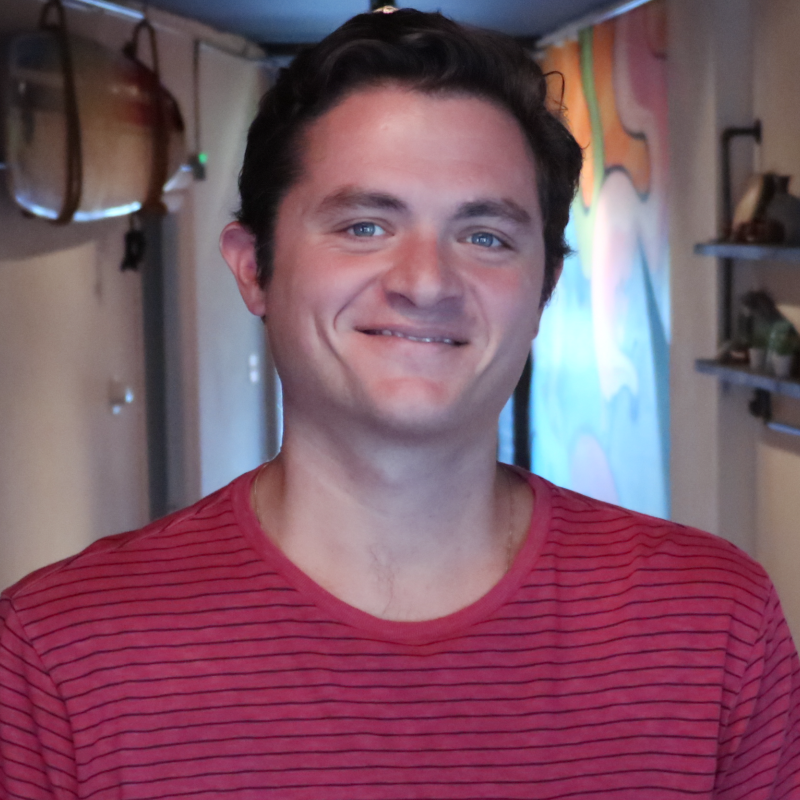 TOM NATALI
Teacher
A native Washingtonian, Tom has been active in the music community since he was 13! Drums were his first love, but has also immersed himself in the guitar, both of which he teachers here at GIGS. Tom strives to be a musician that is an open book, learning and teaching all genres.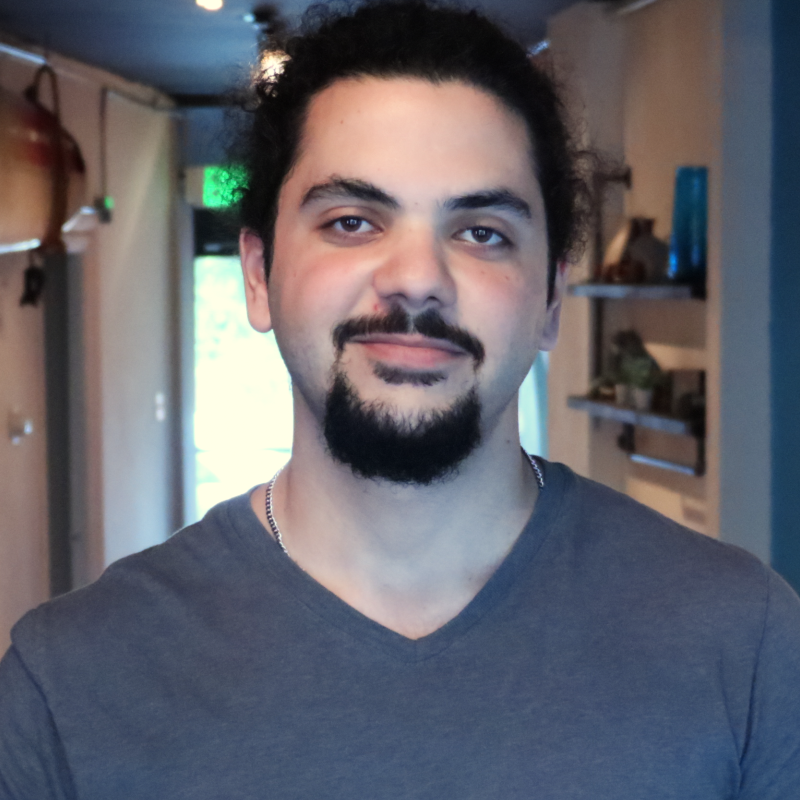 JOSÉ ORTIZ
Teacher
José, a recent graduate of Berklee College of Music, teaches guitar, piano, bass, drums, and voice lessons at GIGS. While at Berklee, José led a 12-piece funk/soul band called Revel In Peace, which toured throughout the New England area. He writes and records his own music, and has performed alongside pianist and singer Dennis Montgomery III and the late bassist Lenny Stallworth.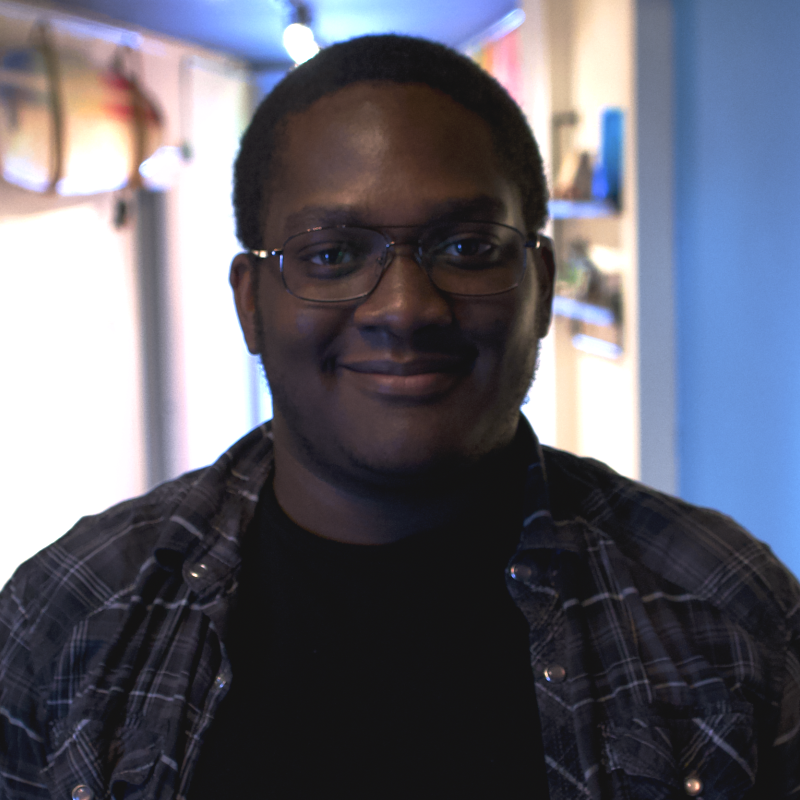 VINCE OSBORNE
Media Specialist
"I can do that." Vince's signature phrase says it all about his web and design skills. After graduating with a BS in Digital Communications from Lebanon Valley College in 2018, Vince began collaborating with GIGS on all things media. Whether it is capturing or editing photos and video, designing animated logos and branding, or writing custom html code, Vince can do it - really well!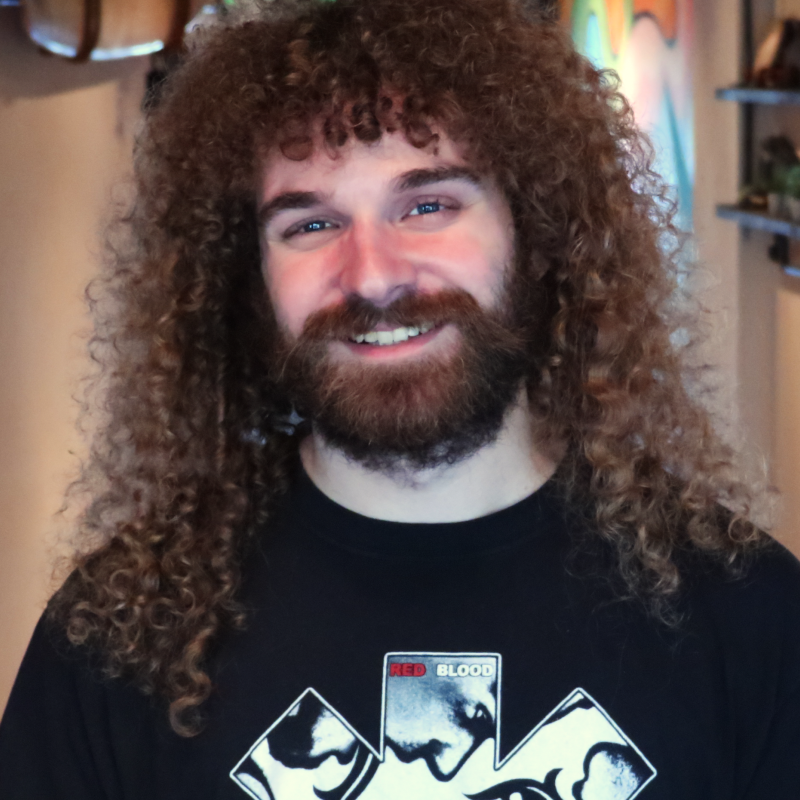 JAKE SIMPSON
Teacher
Jake is a graduate of Ohio Wesleyan University, where he received a degree in music. He started playing guitar at 14, and was playing gigs, jams, and open mics in D.C. and Maryland soon after. Since then he has been in numerous bands (playing various instruments) in Maryland and Ohio. In addition to guitar, Jake teaches bass, ukulele, vocals, and piano at GIGS.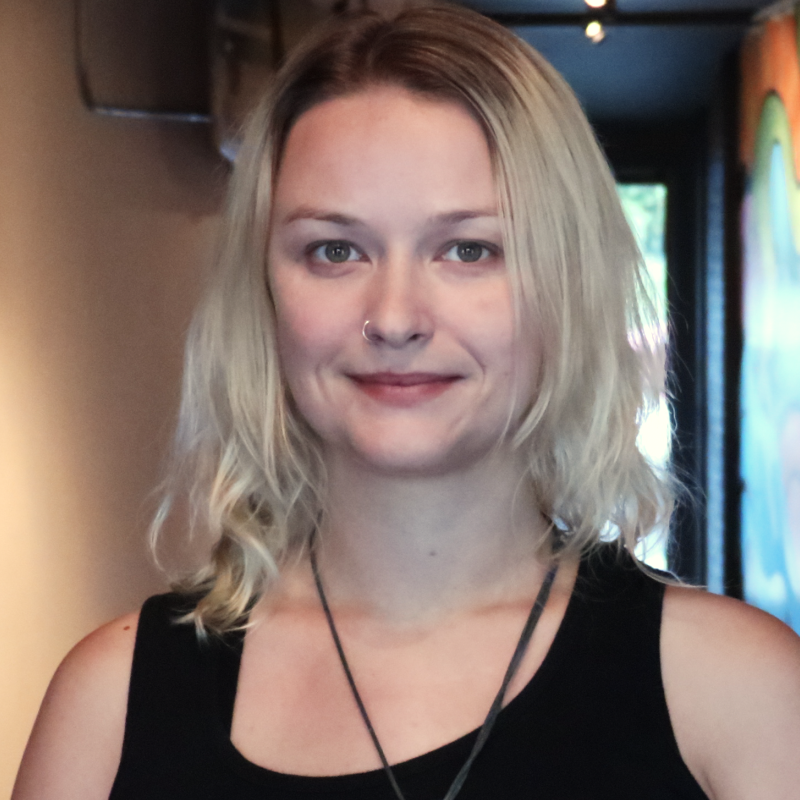 WANDA PERKINS
Teacher
Wanda began singing in choir at age 8 and started playing guitar at 15 to accompany herself. Inspired by rock music on the radio, she formed her first band in 2005. She has been writing, recording, and performing ever since! She is excited to teach at GIGS and share her passion for music with new students.